Asus ZenBook U38N-C4004H Battery Replacement | High Quality Asus Li-Polymer Battery Pack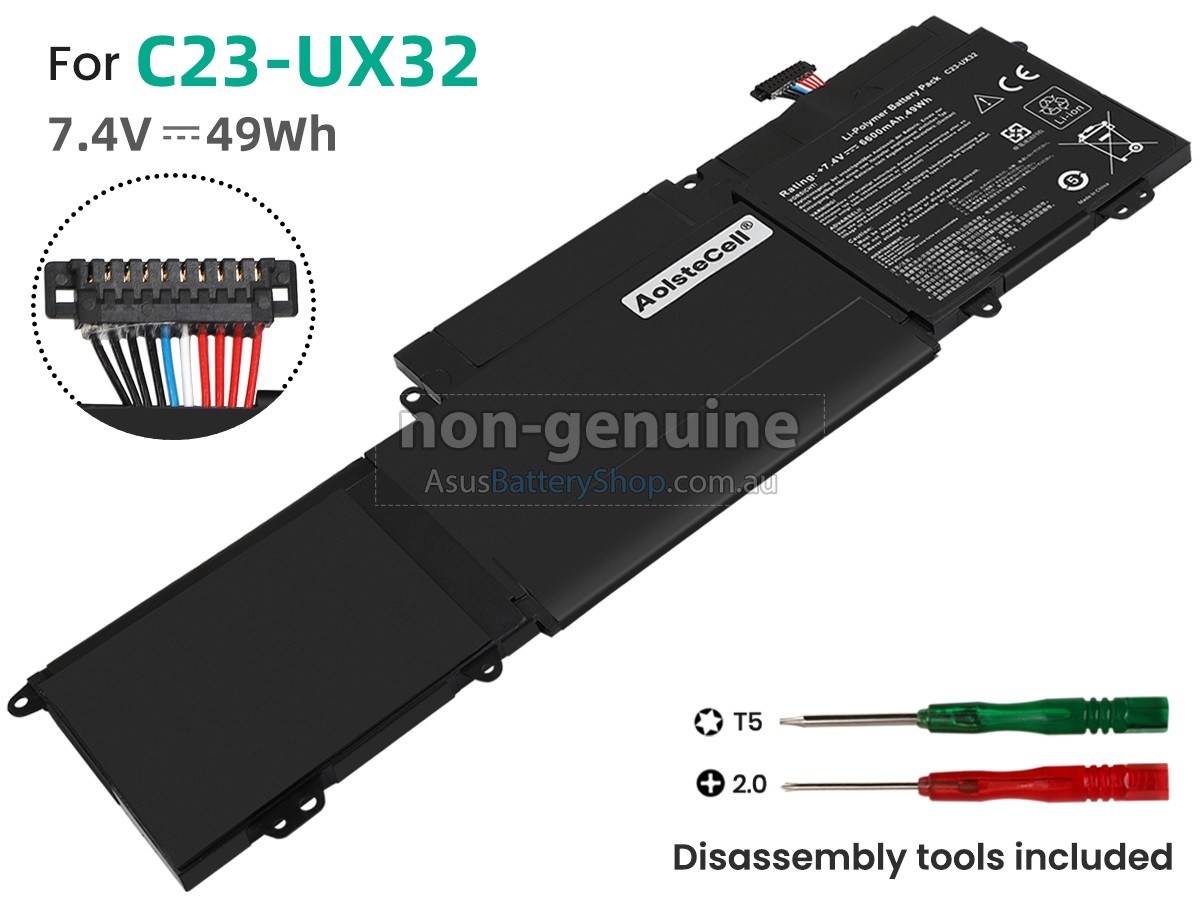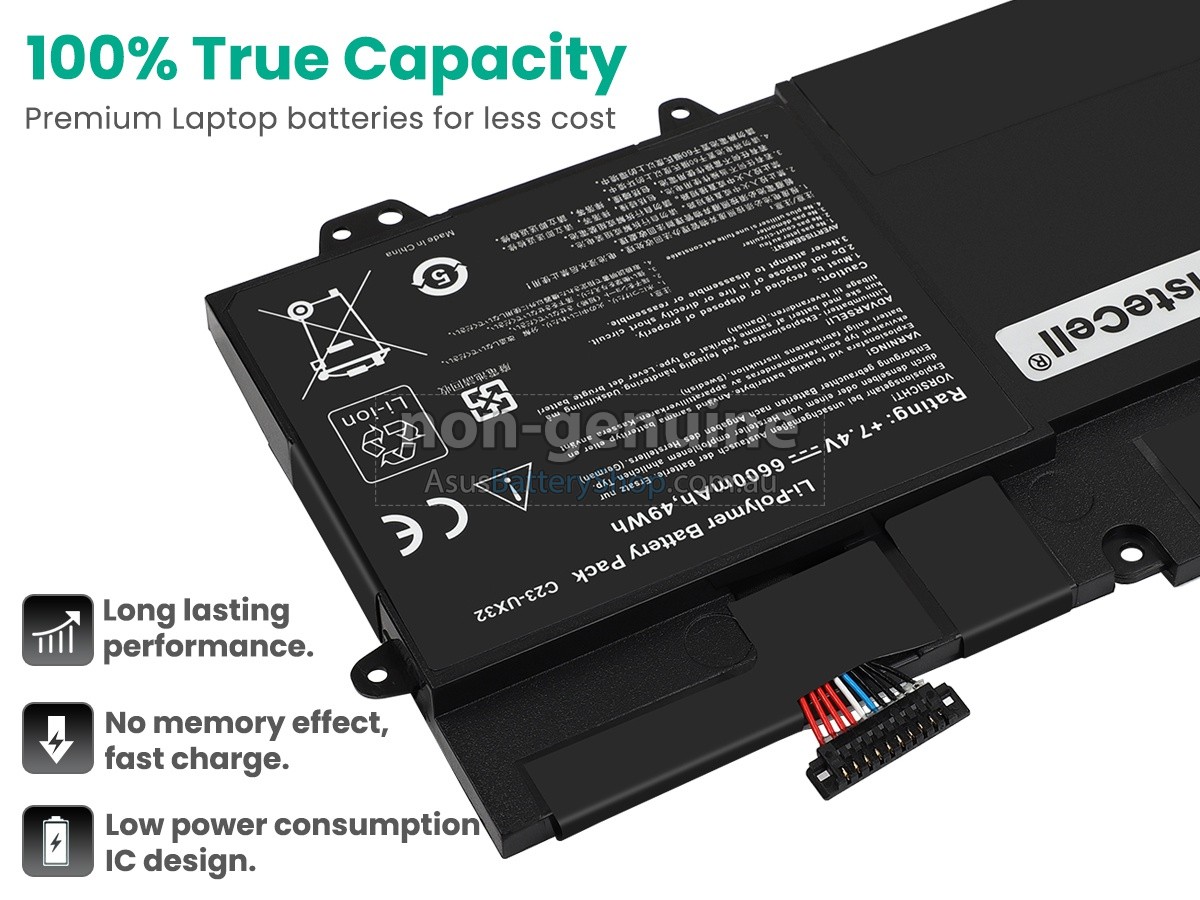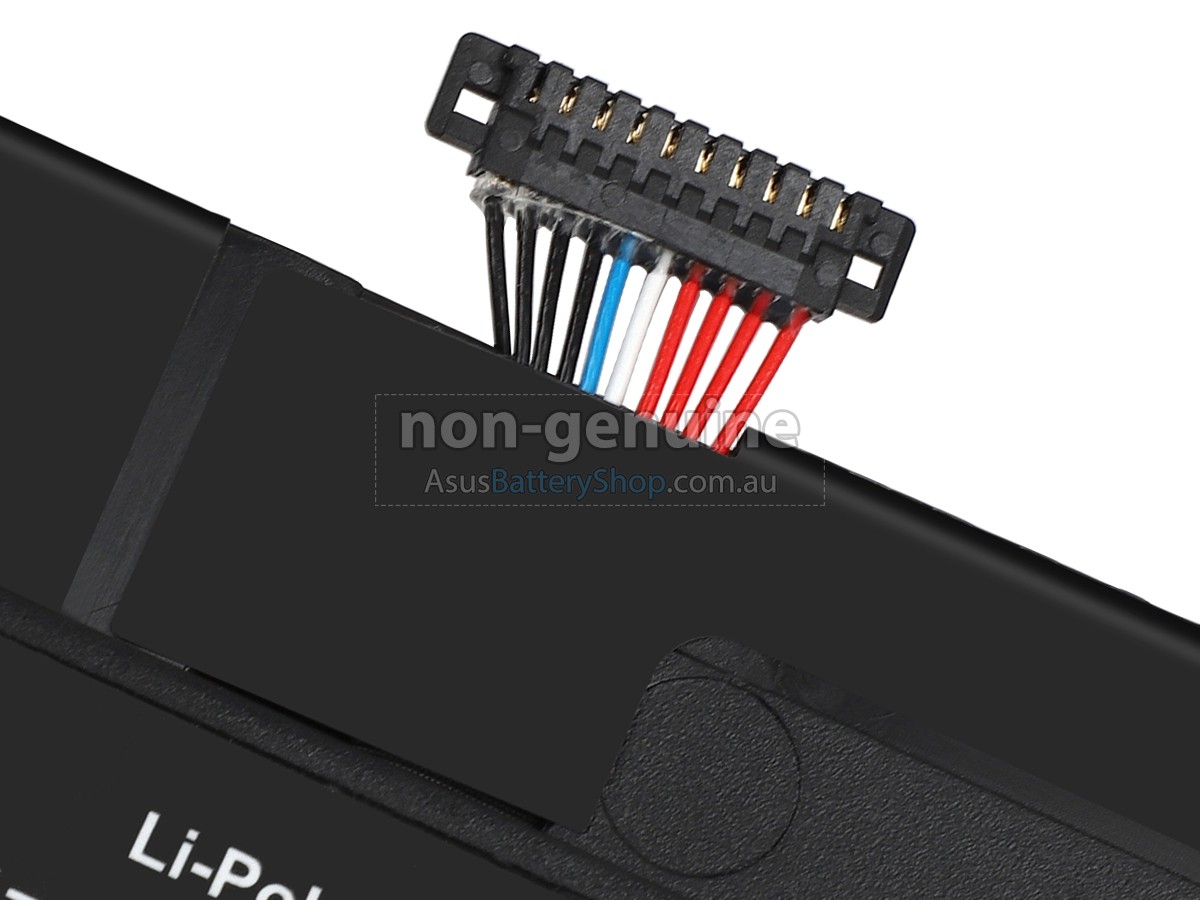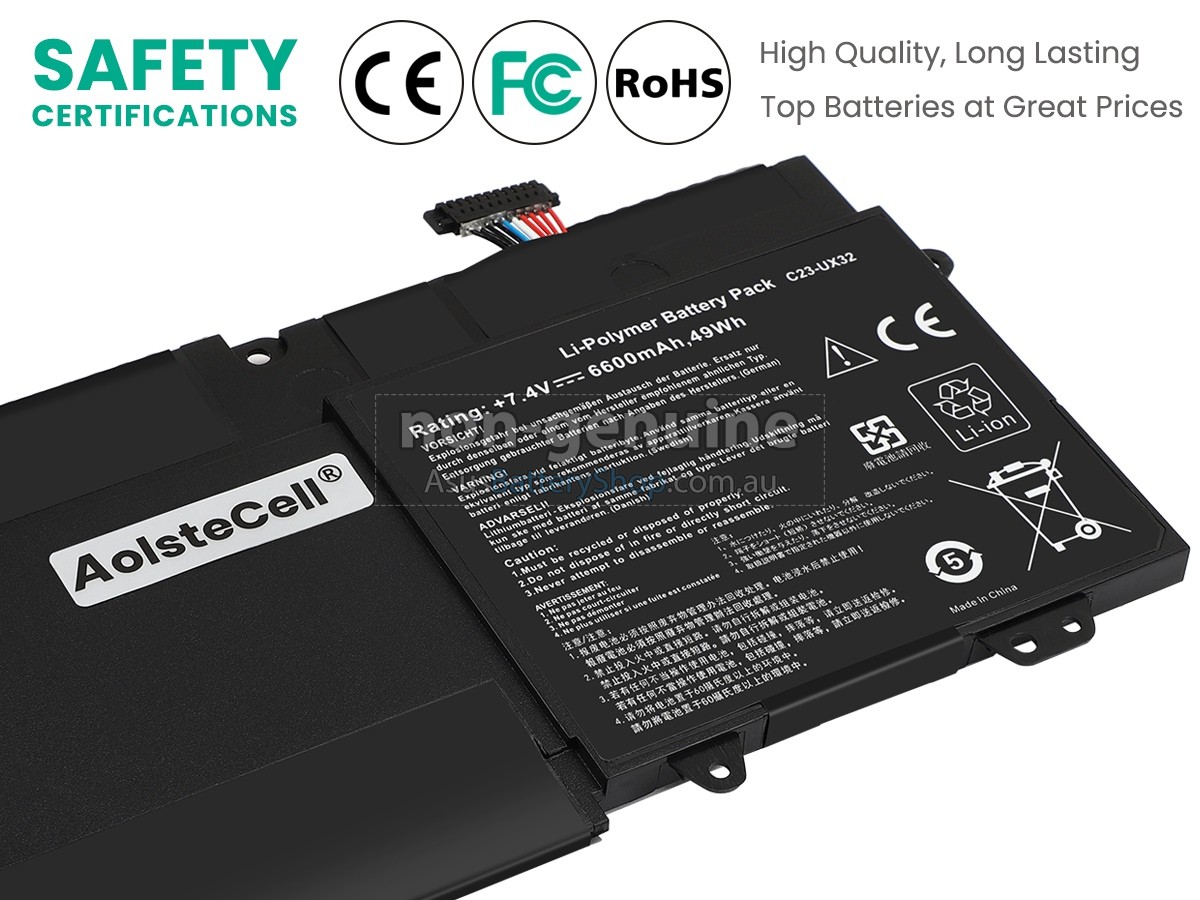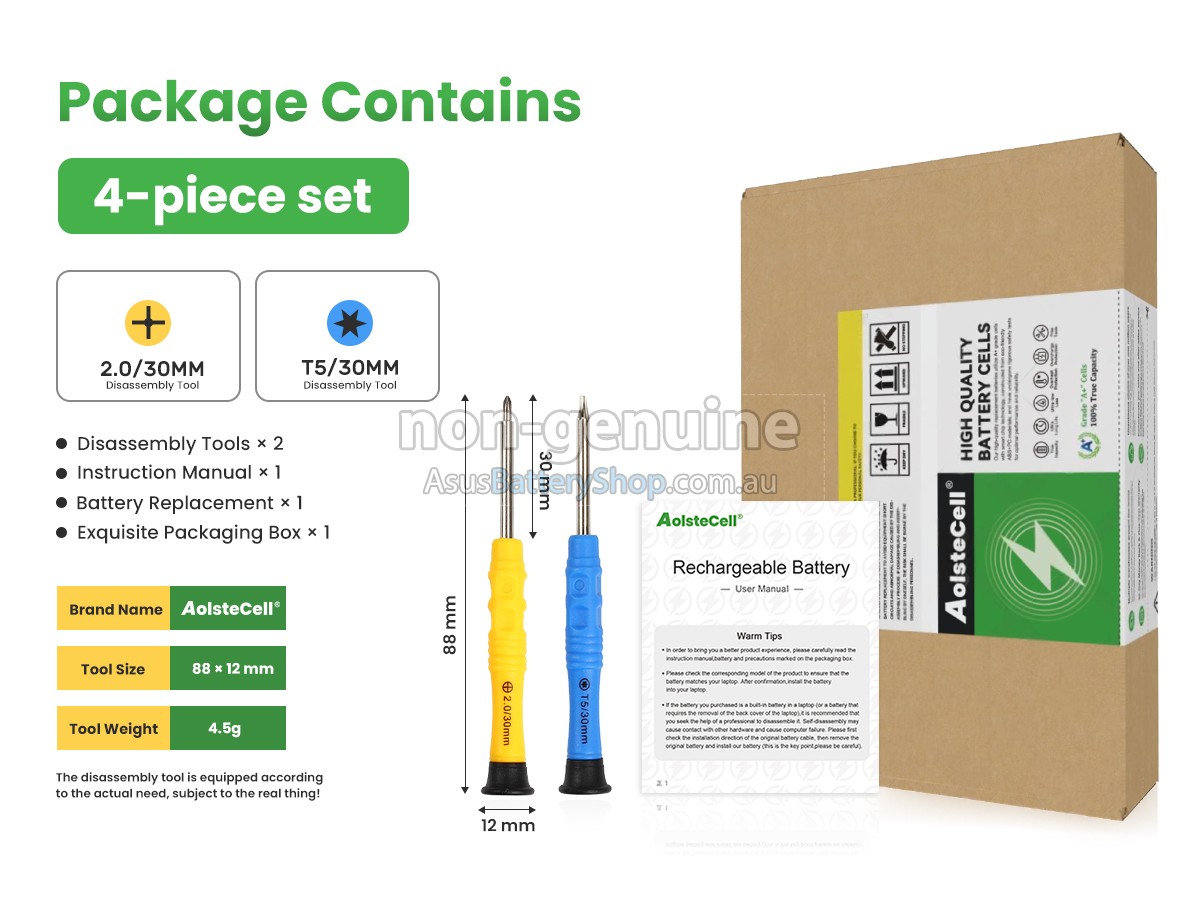 7.4V 48Wh Li-Polymer battery pack for Asus ZenBook U38N-C4004H
SKU

ASU1904

Condition

Replacement, Brand New

Voltage

7.4V

Capacity

48Wh

Number of Cells

4 Cells

Cell Type

Li-Polymer

Color

Black

Size

*mm

Availability

In Stock

Note : 7.4V and 7.6V are compatible, they are in common use.
Product Description
Trust Comes From Quality
High Quality Asus ZenBook U38N-C4004H Battery Replacement
High Performance Battery
This Asus ZenBook U38N-C4004H Li-Polymer battery pack from AsusBatteryShop will be a perfect replacement for your original laptop battery. In order to make our batteries performance best, we use the highest quality components:
1. The highest quality A+ grade lithium-ion batteries;
2. Advanced TI smart circuit board;
3. High temperature and wear-resistant ABS +PC alloy shell.
Designed for long life
Our Asus ZenBook U38N-C4004H battery replacement has good durability, which can be recharged and discharged for 800+ times, maintaining the same capacity for a long time. The normal service life is 3-5 years.
Perfect Fit
We've accurately manufactured the Asus ZenBook U38N-C4004H laptop battery according to the specification of the original battery and conducted a comprehensive test of its multiple performances so that it can be perfectly installed into your Asus laptop and fully compatible with the electronics and software equipped.
Why Buy With Us?
Simple, Quality, Reliable
Easy Shopping
You needn't register any account to place an order. There are only three simple steps: add to the shopping cart, fill in the delivery address, and pay.
Quality delivery service
98% of orders will be processed and dispatched within 1 working day.
The battery must pass processes of several strict standard quality controls before a shipment.
In order to ensure that the Asus ZenBook U38N-C4004H battery can be safely delivered to your hands, we use anti-static bags, synthetic foam materials, sponge padding, and strong cardboard boxes to pack the batteries.
After shipment, you will receive an email, which contains your order details and tracking information.
30 Day Returns & 1-Year Warranty
You can apply for a return and get a refund within 30 days from the date of delivery.
Within one year from the date of purchase, if the Asus ZenBook U38N-C4004H replacement battery has any non-human damage performance failure, we will provide a free repair or replacement.
12 Kinds of Safety Protection
Overvoltage Protection

Overheating Protection

Short Circuit Protection

Electromagnetic Protection

ESD Protection

Charging Time Protection

Overcurrent Protection

Power Protection

Intelligent Protection

Overcharge Protection

Over Discharge Protection

Class A Protection
Compatibility List
The Asus ZenBook U38N-C4004H battery compatibility list is incomplete. You can seek a help from us to select a correct battery for you through "Support for Product Search".
Compatible Battery Part Numbers
Compatible Laptop Models
Disclaimer:
The
battery for Asus ZenBook U38N-C4004H
sold by AsusBatteryShop is non-genuine replacement. We mention the brand and model of the original manufacturer only to show the compatibility of our replacement battery so that customers can correctly purchase the replacements they need.
Payment Methods
We Accept Payment Methods:
Paypal

Payments by paypal, no paypal account required. Paypal is safe and free for buyers.
Credit or debit card



VISA, MasterCard, the United States n Express, Diners Club, Maestro & Laser Card

, etc.
PayPal never shares your financial information with us.
eCheck

Paypal eCheck payments need to be cleared before shipping (usually takes 3-6 business days).

Note:

1. If you choose PayPal Express Checkout (instead of filling in the shipping address on our website to check out), please select the CORRECT address when checking out.

2. Paypal is solely responsible for your payment and you won't leave any financial information on our website. Please buy Asus ZenBook U38N-C4004H battery with confidence from us.
FAQ
What parameters of the Asus ZenBook U38N-C4004H battery should be paid attention to before purchasing?
The following 4 parameters need to be checked before purchasing the battery:
Cell Type

: NiMH batteries are rejected. Li-ion batteries and Li-Polymer batteries are currently the best choices.

Voltage

: Some laptops have multiple versions of batteries. They have different voltages so they are not compatible with each other. But the following same pair of voltages are exceptions: 3.6V/3.7V, 7.2V/7.4V, 10.8V/11.1V, 14.4V/14.8V.

Capacity

: Batteries with larger capacity tend to be larger and heavier, but provide more power and longer life.

Condition

: Refusing refurbished Asus ZenBook U38N-C4004H battery, select "Brand New". In addition, priority is given to batteries produced within 2 years.
What should I pay attention to when buying Asus ZenBook U38N-C4004H battery here?
It is our pleasure to provide you with first-class products and customer service. When you place an order, pay attention to the following questions to make our service better.
Please note the laptop model name or battery part number when placing the order so that we can check whether you have purchased the correct battery.
Make sure to fill in the correct delivery address especially when paying with PayPal, choosing a valid delivery address.
Please remember your email address when placing an order. You need to provide it for order inquiries, package tracking, and after-sales applications.
Will you provide installation tools for the Asus ZenBook U38N-C4004H replacement battery I bought?
Unless you have purchased a removable battery located at the backside of the laptop, which can be easily removed and installed by hands, we will provide you with installation tools such as screwdrivers for free. It is important to note that sometimes we will provide a variety of screwdrivers. Please choose the correct screwdriver according to the shape of the screw to avoid damaging them on the laptop.
Asus ZenBook U38N-C4004H laptop battery maintenance precautions:
Some clients use new batteries for less than 2 years or even less than 1 year. This is because the wrong way of using them will significantly reduce the service life of the battery. The following are something to focus on when using laptop batteries:
Avoid running out of battery power: This approach will destroy the reactants of the lithium battery, thereby reducing the life of the lithium battery.
Avoid using the battery in a high-temperature environment: High temperature will destroy the chemical balance in the battery, causing some reactants to undergo side reactions, thereby reducing the charging speed and greatly shortening the battery life. In serious cases, it may also cause an explosion.
Try to use an external power source, if not necessary, avoid using the battery alone.
When the notebook is not used for a long time, it is recommended that you unplug the battery and store the battery separately.
Before storing the battery separately, please ensure that the battery power is no less than 80%, and try best to charge the battery every month or so.
Use the official charging application "Asus Battery Health Charging" to extend Asus ZenBook U38N-C4004H battery life.